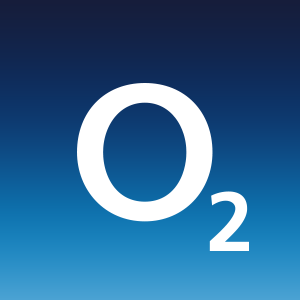 Unlock O2 Samsung with Unlock Code
Unlock your Samsung from O2 to use any sim card from any network, with an unlock code from our online unlocking service. With a 100% success rate, we guarantee to unlock your phone from O2 quickly, easily, and legally.
Unlock your Samsung permanently from O2 today for a great price.
24hr unlock delivery
Instant unlocking for many phones on the O2 network.
International unlocks
Your Samsung will work on any network around the world as well as O2.
Your phone is safe
You keep your device throughout the entire unlocking process. Your warranty is unaffected.
Why Unlock your Phone with MobileUnlocks?
Mainly because it's easy and fast - we deliver most unlocks within 15 minutes. And we have native English speaking customer support staff to help you if you get stuck!
We only need your IMEI number, which you can obtain by dialling *#06# on your phone keypad.
An easy, safe and fully legal unlocking service done from home
Our unlocking service is completely legal which means it will not affect your phone warranty. Your phone will function as if it was purchased factory unlocked.
Manufacturer and network approved unlocking method
We have direct connections to all the major manufacturers and networks, giving you a permanent unlock, unaffected by future software updates. Your phone will remain unlocked to all networks.
Fast and affordable
Unlock most phones in 15 minutes, and save money by changing network or avoiding roaming charges when you travel abroad by being able to use a local sim card.
Increased value of your phone
An unlocked phone is worth more than a locked one, meaning you can sell your phone for a higher price if you decide to change models in the future, as well as easily gift your unlocked phone to a friend or family member who is on a different network.
Live order tracking service
Whilst most of our unlocks only take 15 minutes, we give you full updates including details of your checks, blacklist status, contract status, and more in the tracking area.
5,218 Verified Customer Reviews
Frequently Asked Questions
MobileUnlocks is one of the quickest providers of worldwide and cheap unlocks for the O2 network. We usually unlock an Samsung on O2 instantly, sometimes this can be a little bit longer depending on a few factors. We offer a live tracking service to keep you up to date on progress.

Never. We unlock your Samsung on O2 'over the air' using 3G/4G or WiFi our method is completely remote. Your Samsung is secure during the whole process and there will be no interruptions to your O2 service. Tracking is available throughout the unlock process.

Unlocking with IMEI is the official and safest method to unlock your Samsung from O2 and is done remotely from the comfort of your own home. A software unlock is another solution, but will usually invalidate your warranty, you'll have to download some complicated software, and then you won't be able to update your Samsung.

Unlocking with us is super quick, just provide your 15 digit IMEI (Dial *#06# on your locked device) and network/carrier, our system will automatically process your device by remotely identifying it and requesting an official Samsung device unlock from O2.

Absolutely, even if your Samsung is under contract with a network provider. There may be an additional price to pay if the phone is brand new and you've only owned it for a very short time.
Popular Samsung Devices on O2